6 Minute Life
6 Minute Life is a two-player interactive mixed media digital roleplaying game based on simple physical actions with Blinks hardware tiles made by Move38. Inspired by Jason Rohrer's Passage, Fingle and Erik Erikson's stages of psychosocial development theory, players will grow and interact as characters from birth to death.

6 Minute Life was made in a weekend for IndieCade East's 2018 Game Jam by Blinks and won Best Worldbuilding Award.
The rules are included as a .pdf download to this project.
(Note: This game uses Blinks hardware and a specific code base, and is mostly unplayable without those but the rules can be referenced.)
Credits

Primary Team Members: Charles H. Huang (Programmer, Game Design), Jingyu Sui (Game Design)

Additional Support: Danyang Guo, that guy who dropped by for a second to suggest the idea that led to "Finger Olympics" as per the 2018 Winter Olympics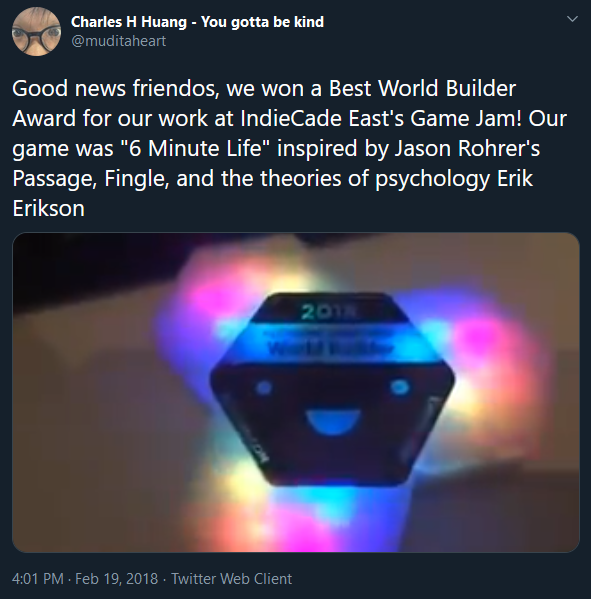 Photo of video by Charles H. Huang via https://twitter.com/muditaheart/status/965692848048926720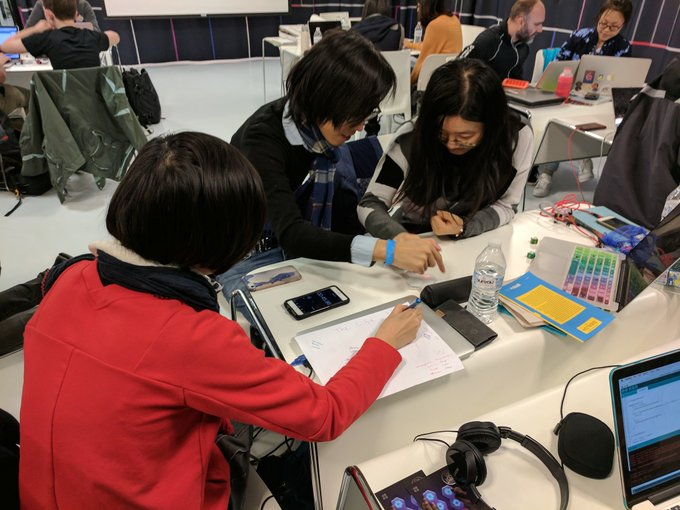 Photo by Lorri Hopping via https://twitter.com/IGDANYC/status/964993054242496512

Photo by Lorri Hopping via https://twitter.com/HoppingFun/status/964892445510176768

Basic intro of Blinks

Rules available for Download - $2 suggested donation/Free

(Code for game to be uploaded)

Download
Click download now to get access to the following files:
6-Minute-Life_Rules_10-13-2020.pdf
244 kB